Kase Magnetic 18mm Wide Angle Lens Accessories For DJI Osmo Pocket Handheld Camera
DJI OSMO POCKET pocket camera is a very good product in DJI, basically used to shoot video, but the fly in the ointment is that the angle of view is not enough, you need to use other accessories to change the shooting angle;
This wide-angle lens for expanding the POCKET viewing angle enhances the shooting experience. Compared to filters or other accessories, the increase in viewing angle becomes more important. It is only possible to capture the angle of the head. It can be added to the angle of view of the large body after use, which is very practical.
Description:
Brand name: Kase
Item name: Magnetic Wide angle lens
features:
* Suitable for video, selfie, party photo, scenery, city scenery, Portrait, architecture, etc.
* Magnetic structure, one step faster
* Wide-angle lens, expand the shooting range, enhance the appeal of the screen, each shot is a big production, broaden your horizons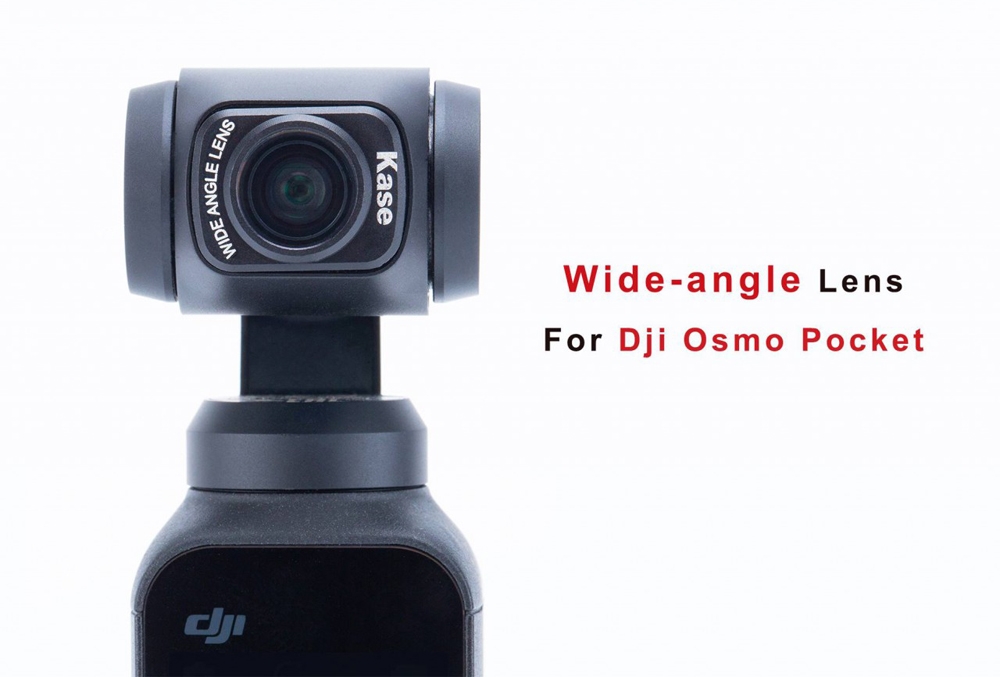 Tips for use: Please turn on the machine before installing the lens.
Note:The camera is slightly distorted after the lens is mounted, but it is acceptable, and the video is not affected.Please feel free to use it.

Package Included:
1x Kase Magnetic Wide angle lens