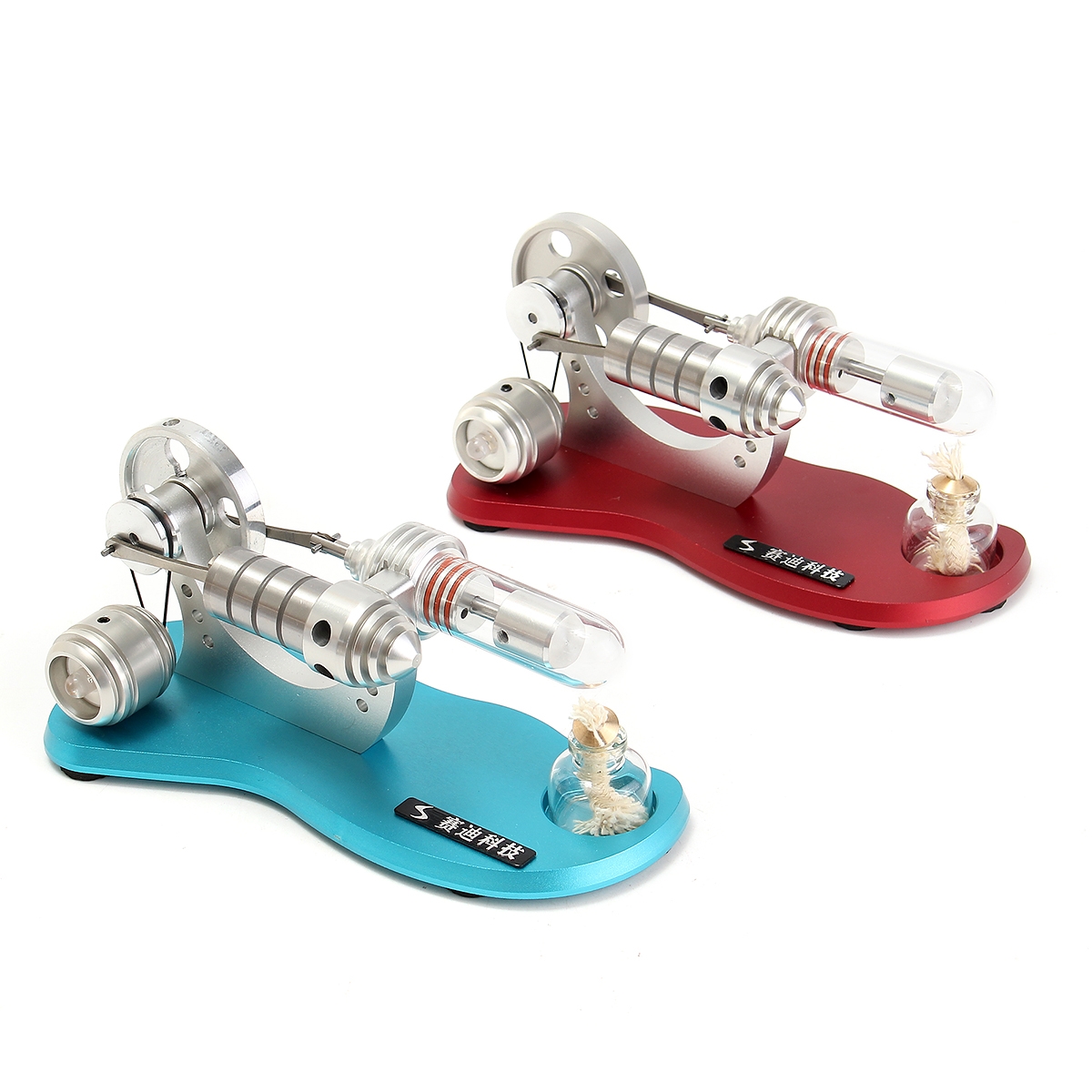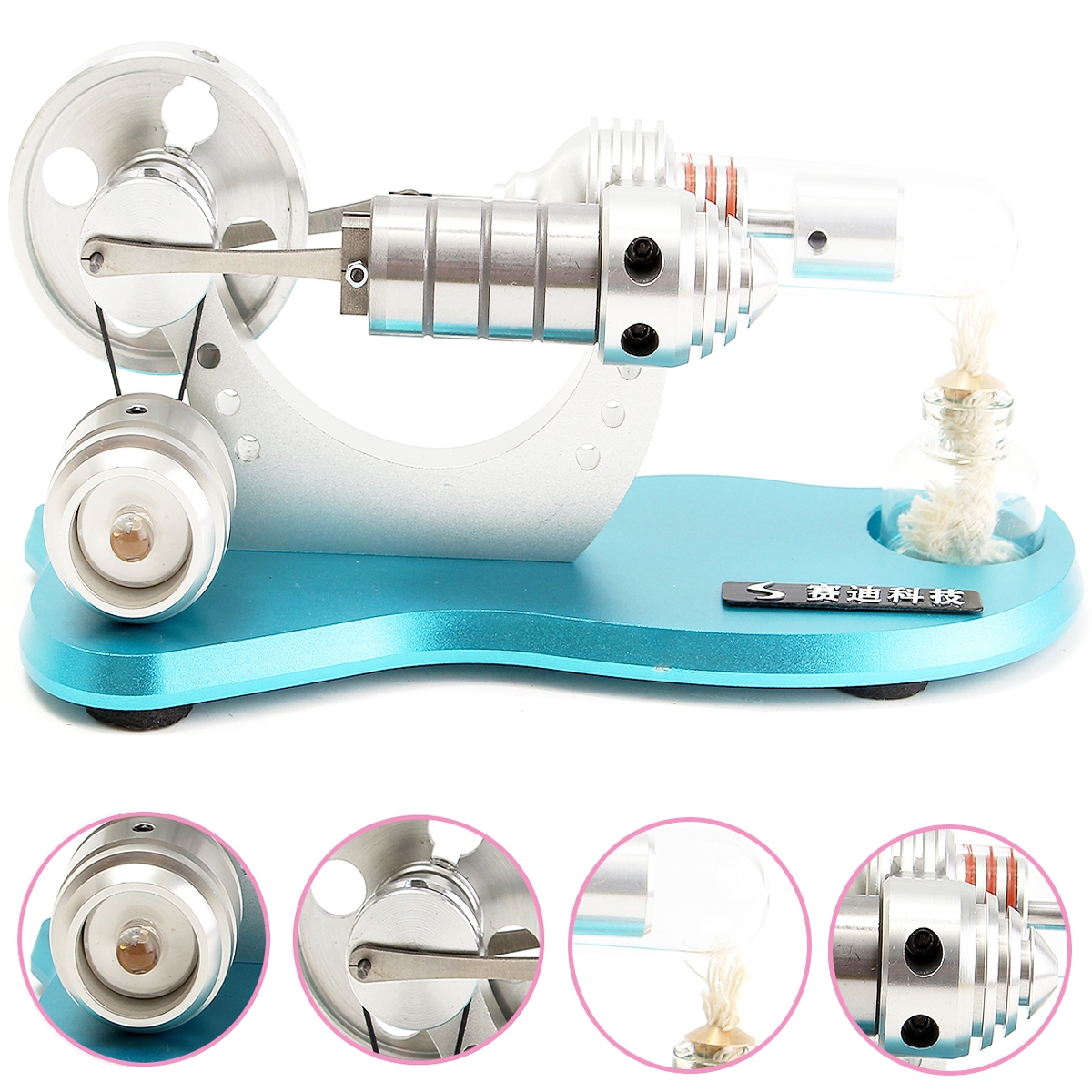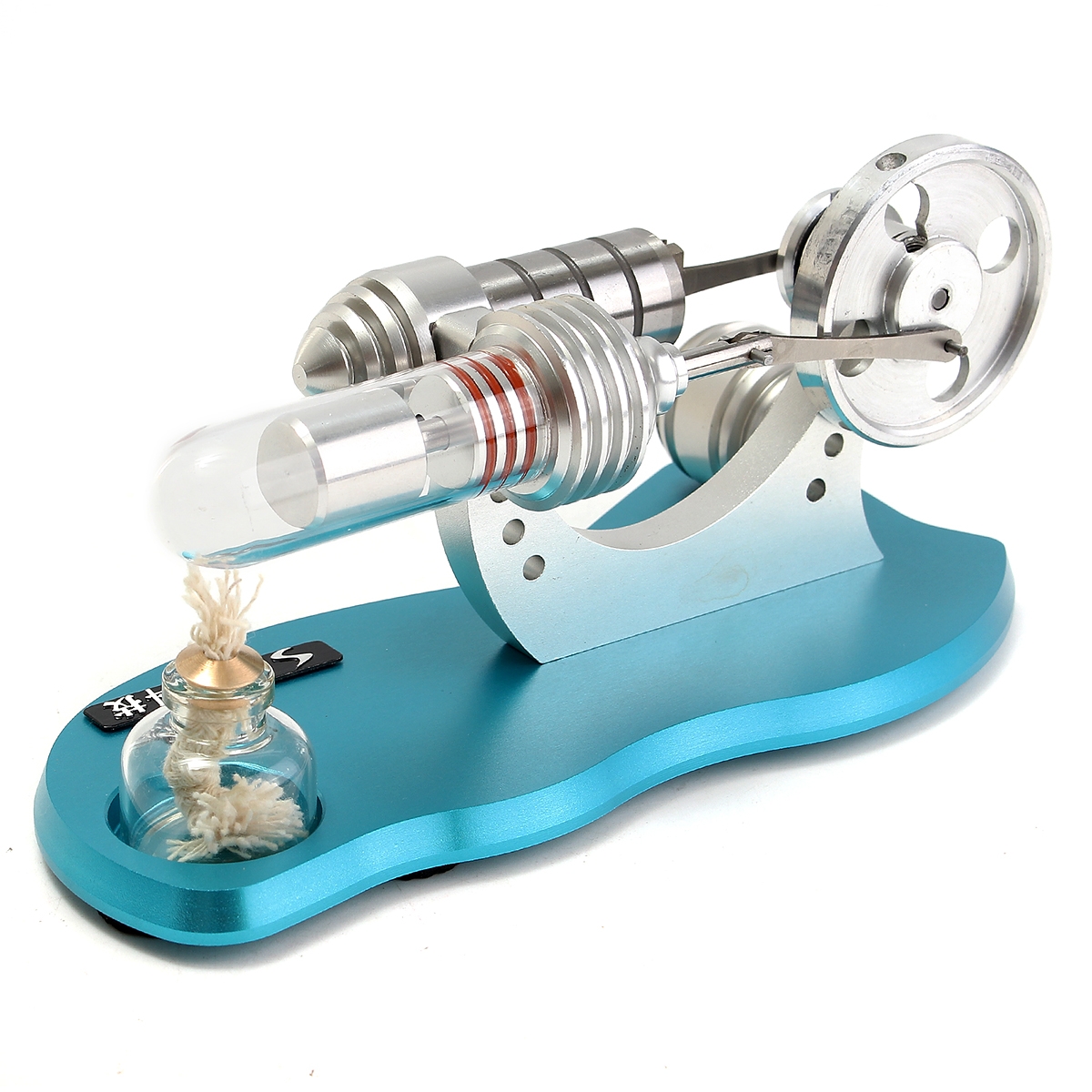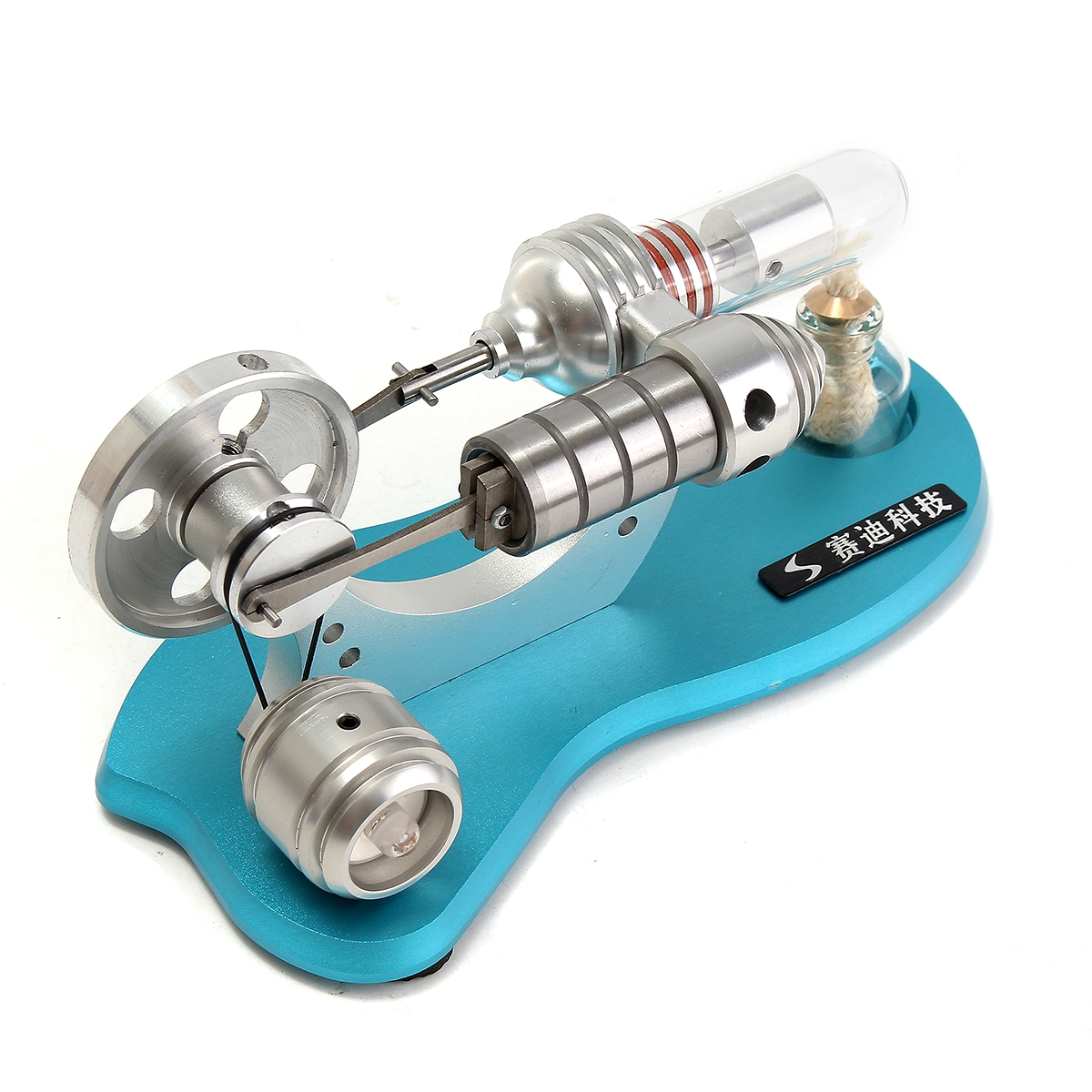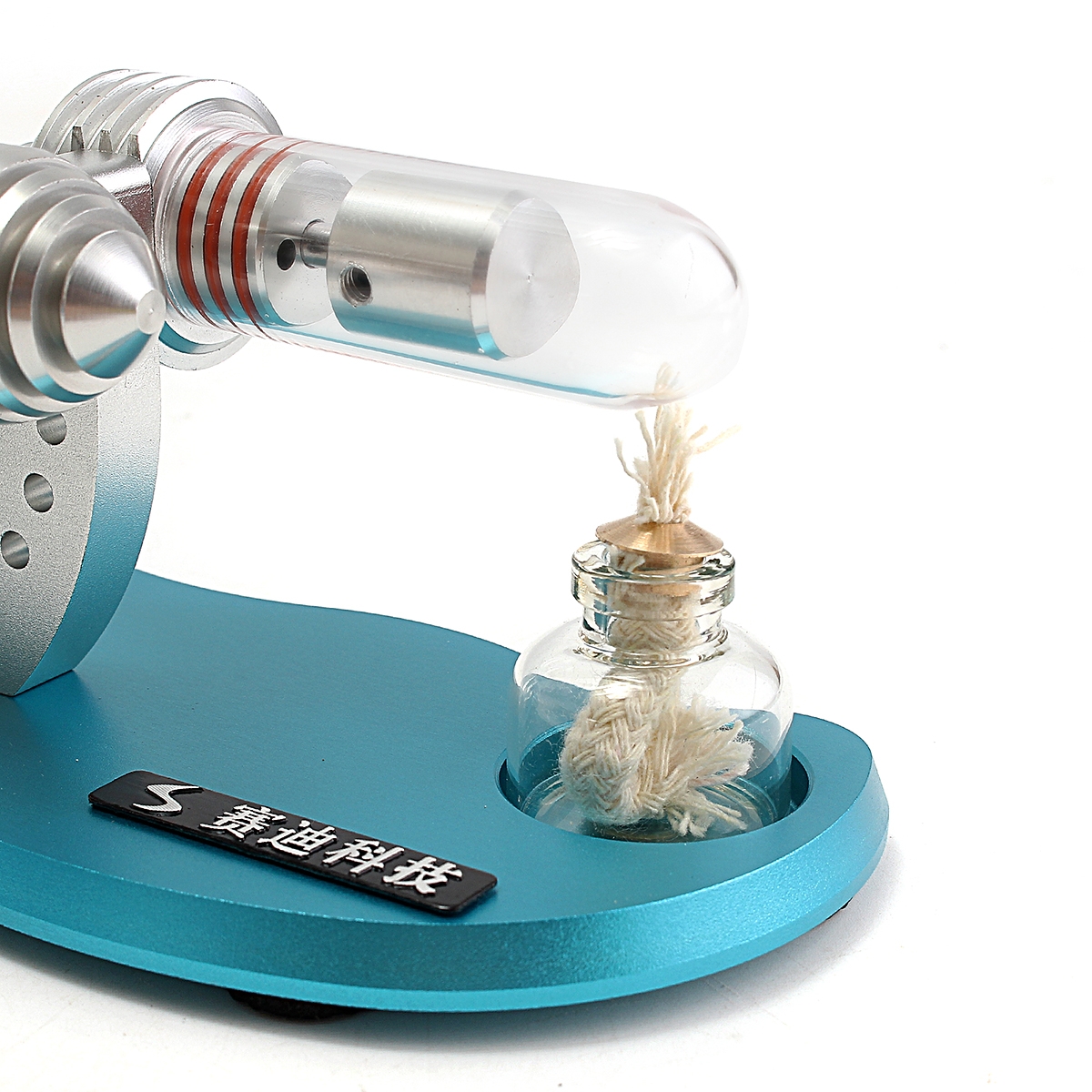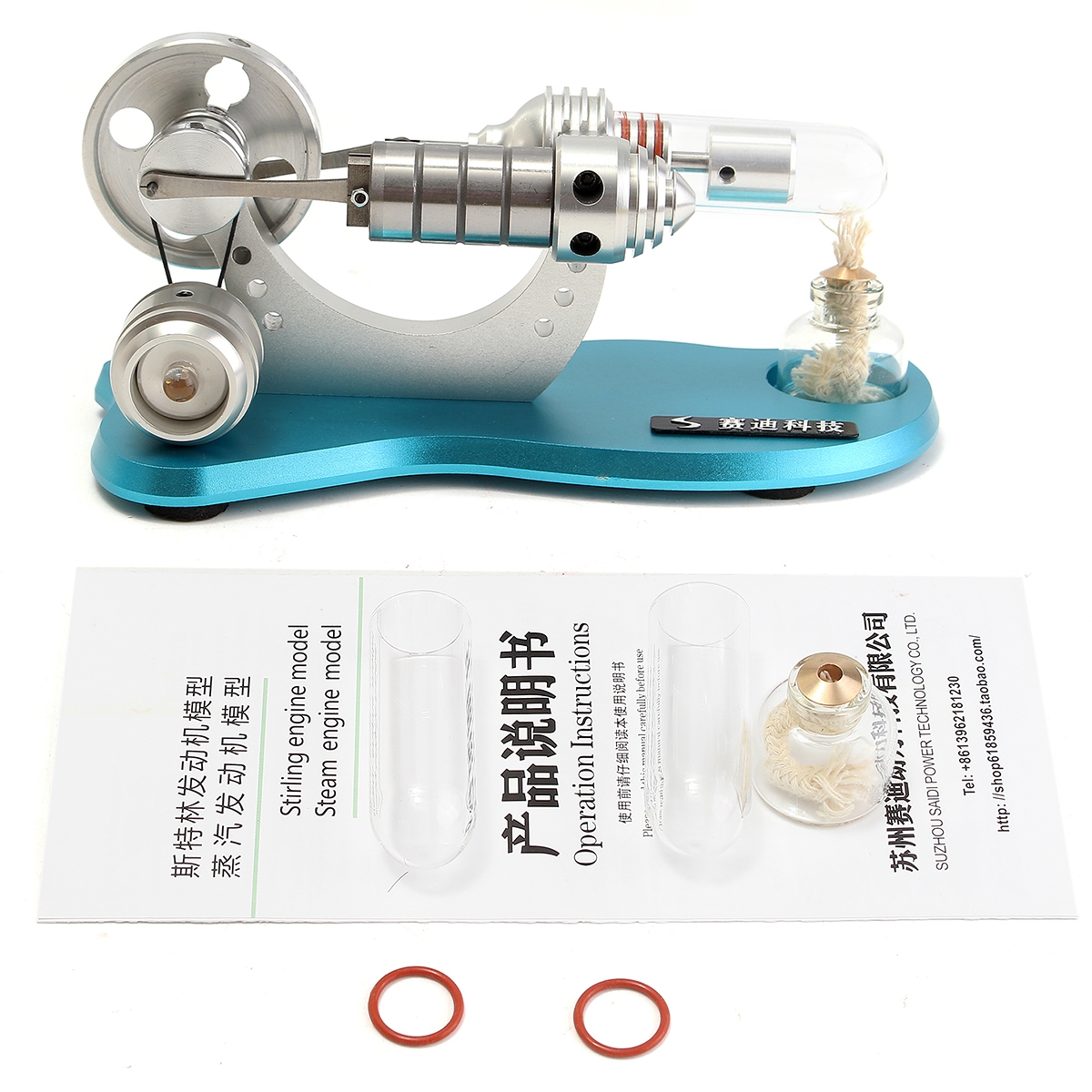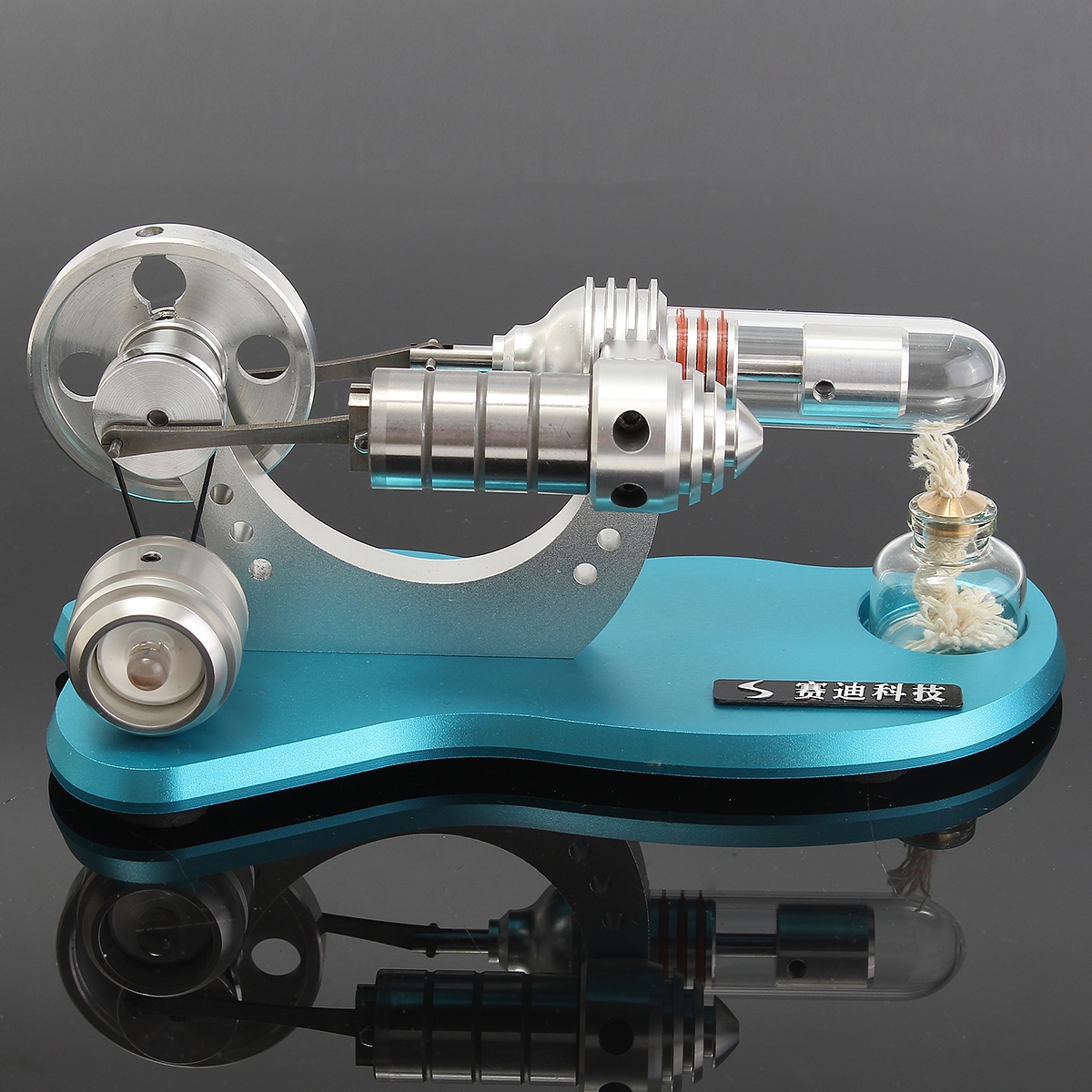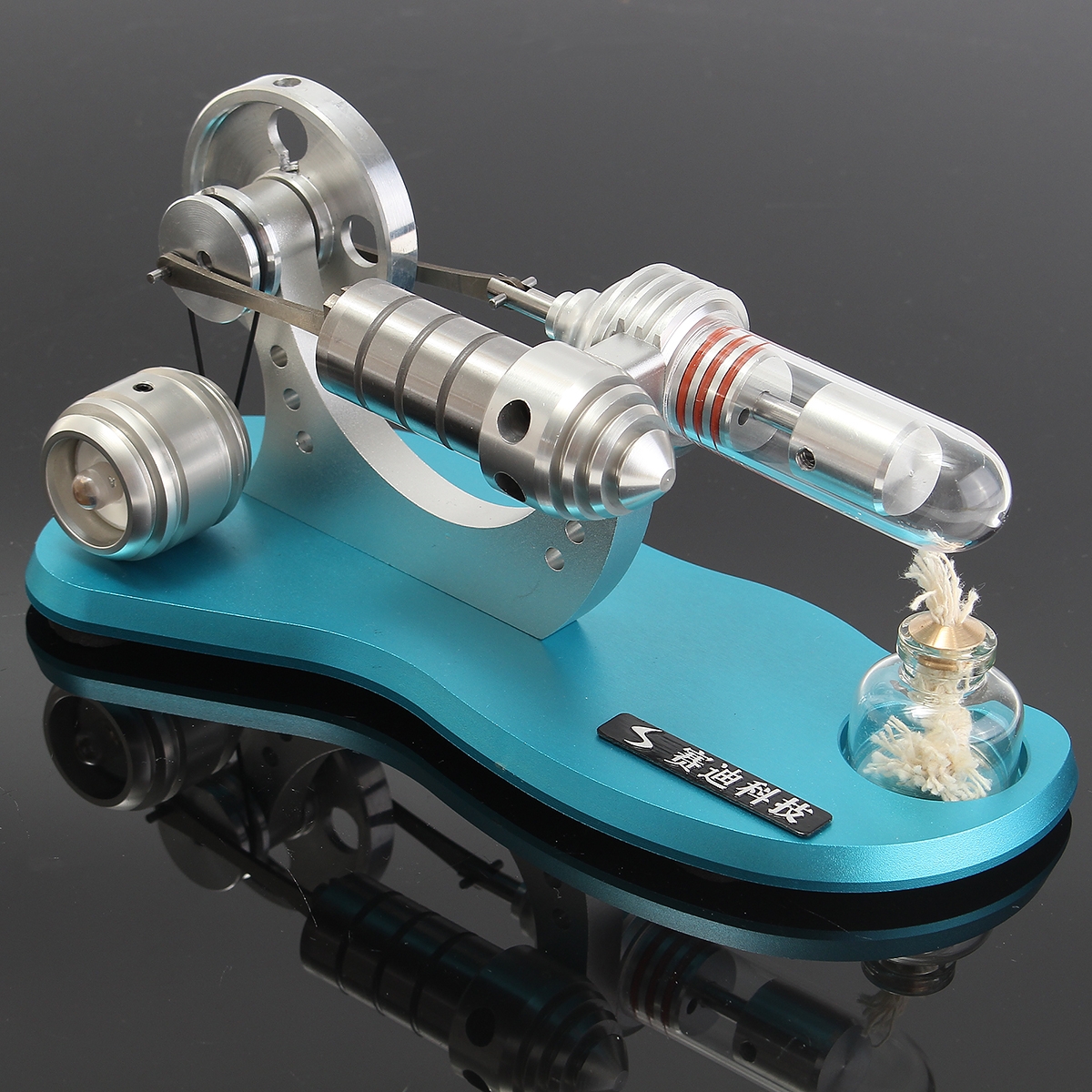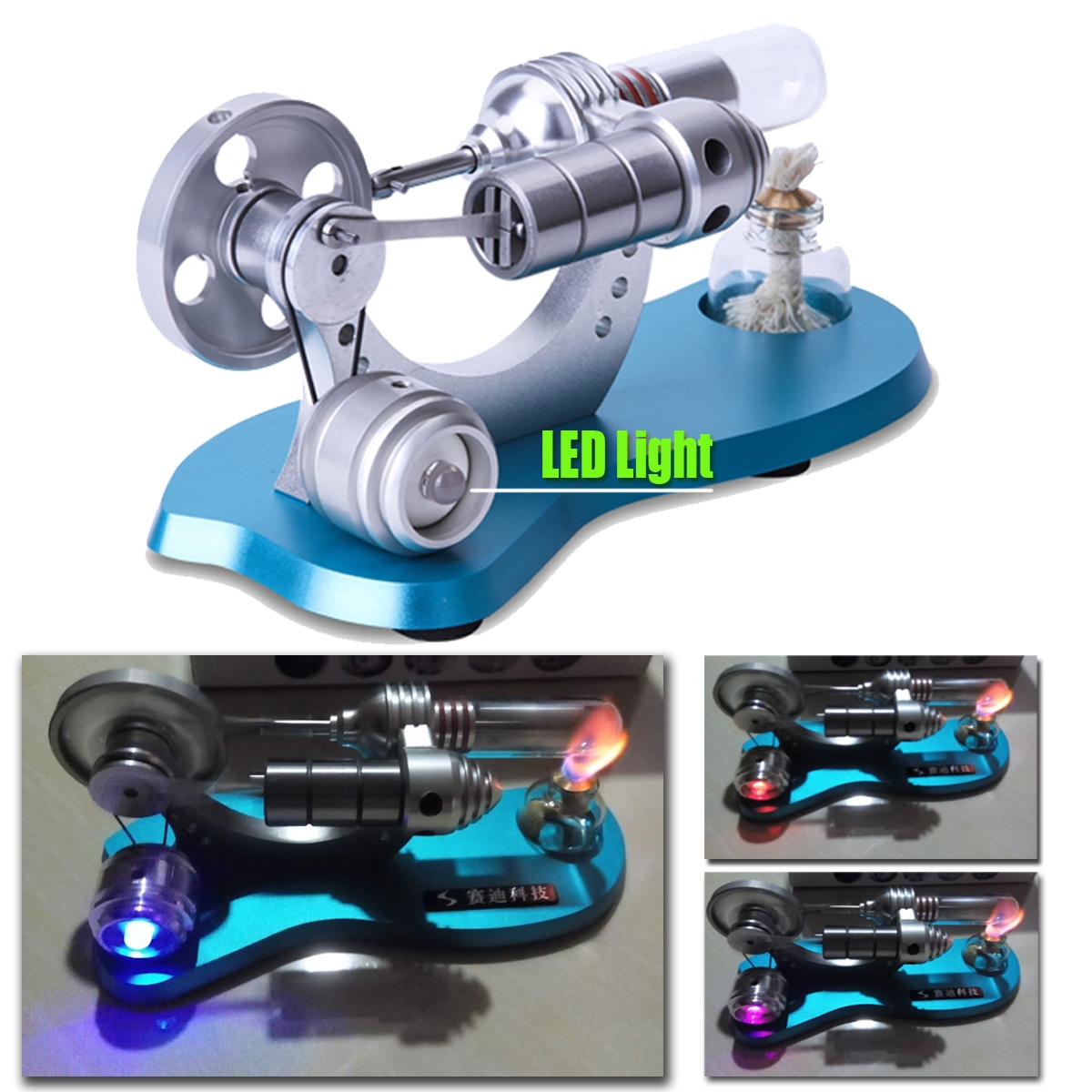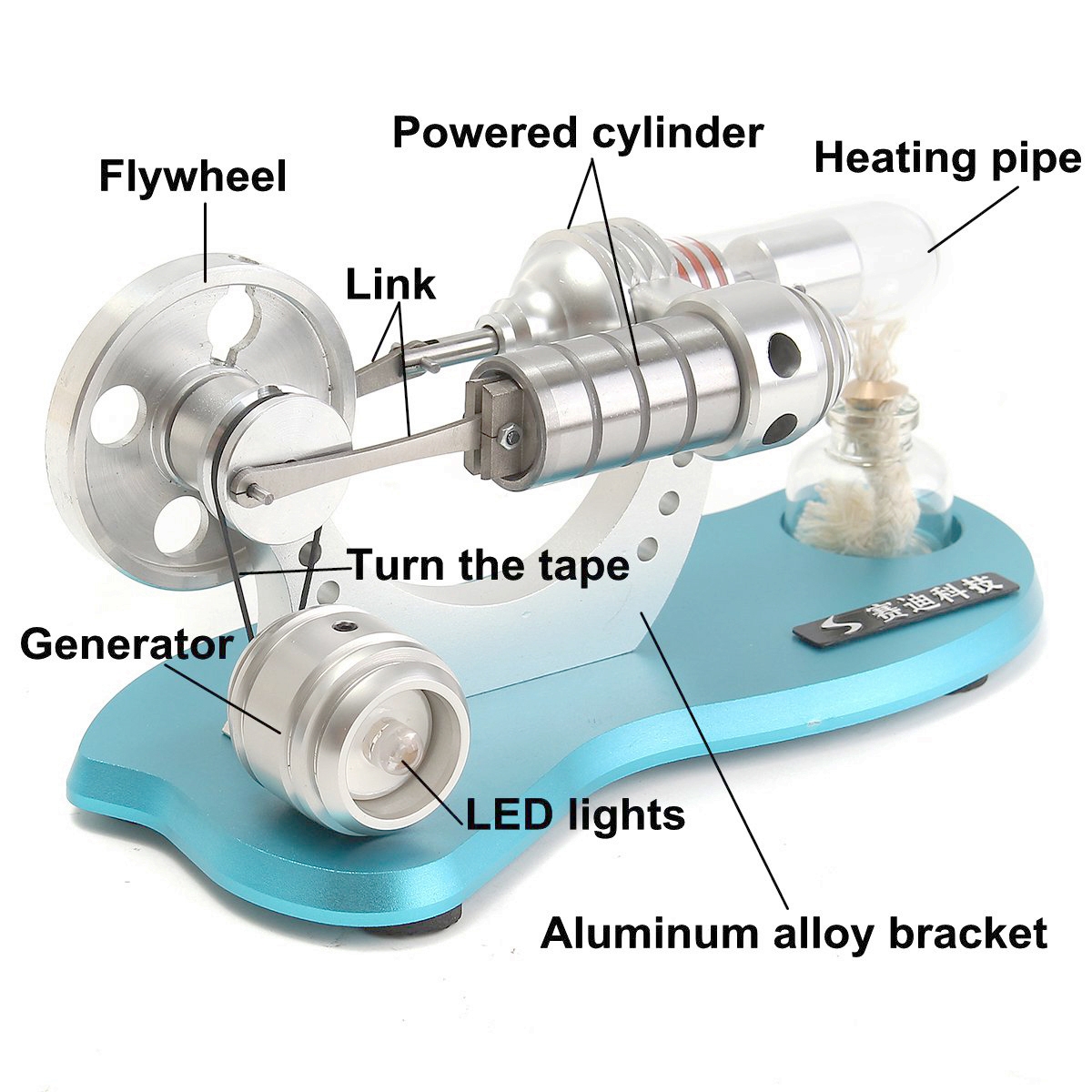 Description:
1. Flywheel with aluminum alloy car;
2. The combination of texture and beauty;
3. Stainless steel connecting rod laser cutting;
4. Heating tube for custom thick glass material, long-term heating without pressure.
Material:
1. Bottom plate, support: aluminum alloy matte oxidation;
2. Heating pipe: stainless steel;
3. Heating cylinder head / power cylinder head: brass;
4. Flywheel / rotary wheel / ventilation piston: aluminum alloy;
5. Power cylinder power piston: bearing steel
size:
1. L * W * H (204X97X96) mm;
2. Flywheel diameter 64mm; transmission wheel diameter 24mm;
3. Power cylinder diameter 16mm;
4. Piston stroke 20mm;
5. Ventilation cylinder diameter of 20, a strong driving force

Power supply voltage: about 4-9v, you can light a number of led
1. Turn the flywheel to see if it is smooth and unevenly adjust the relevant screws
2. Check the sliding part of the clean;
3. Alcohol lamp filled with the following two-thirds; 95 degrees above the best alcohol.
4. Ignite the tube in front of the alcohol lamp, about 1 minute after the toggle flywheel, the engine rotates. The warm-up time of the generator is slightly longer.
Precautions:
1. Do not touch the baked test tube, so as not to burn.
2. Long time light alcohol lamp, alcohol lamp can not easily touch, so as not to burn.
3. When the alcohol lamp is heated, do not touch the lamp.
Package Included:
1 x Stirling Engine
1 x Alcohol Lamp
2 x Spare Tube
2 x Rubber band