Flashman T-5 595mm Wingspan FPV VTOL Vertical Takeoff And Landing RC Airplane Professional Version

Description:
Brand name: Flashman
Item number: T-5
Weight: 247g (contain battery)
Dimensions: Wingspan 595mm, Length 423.5mm
Ambient temperature: 5℃-40℃
Professional version: With 5.8GHz camera and video receiving glasses.
Battery:
Ambient temperature: 5℃-40℃
Features:
* Over-the horizone smart scruise.
* Intelligent rocket aerial view, simulating flight driving view.
* Easy operation, safe and no crash risk.
* Equipped with autonomous GPS autopilot.
* New fixed-wing state one-button return, geofence, one-button stunt, two-way remote control.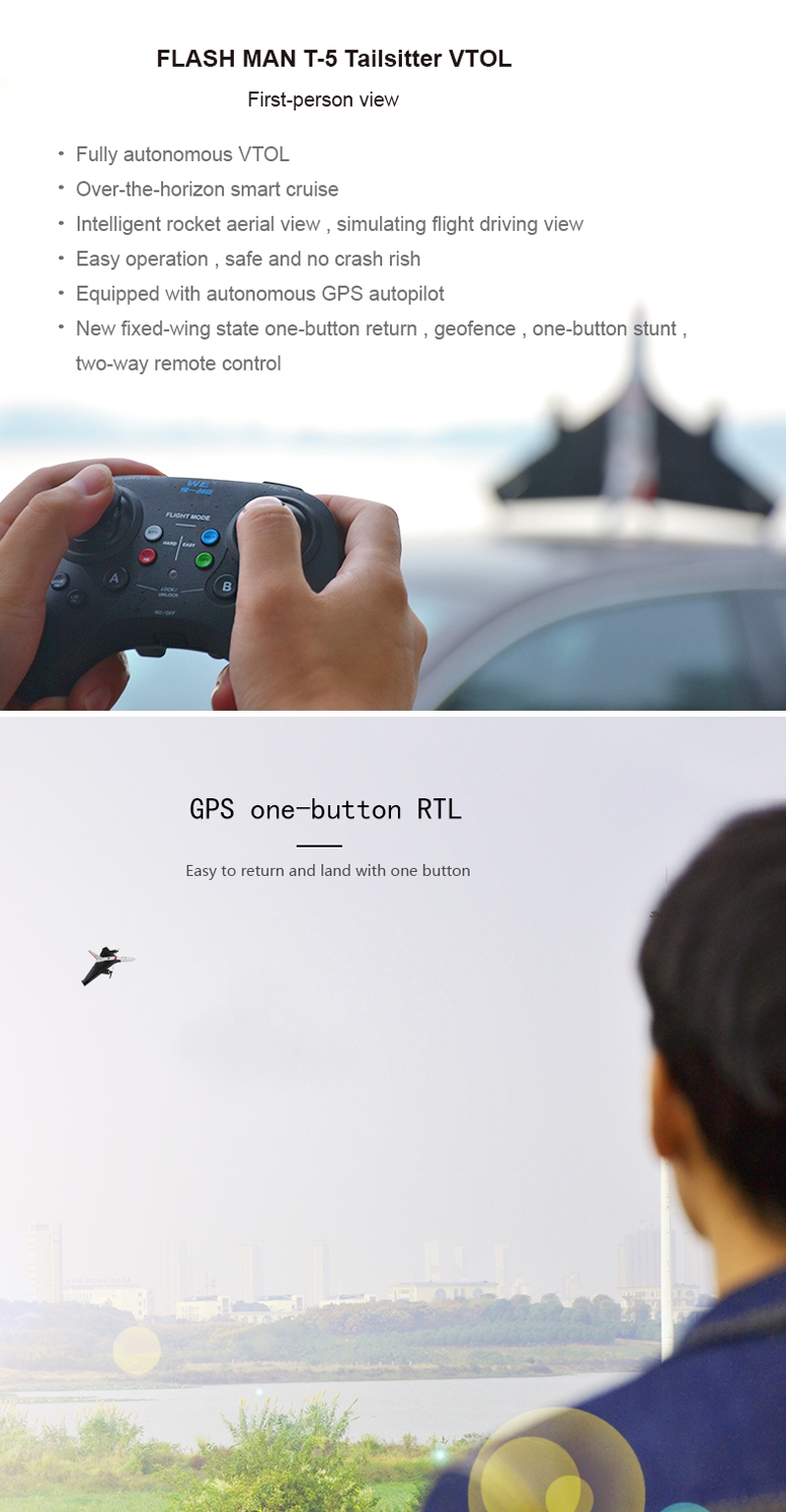 Package Included:
1x Flashman T-5 595mm Wingspan FPV VTOL Vertical Takeoff And Landing FPV RC Airplane