Description:
The new HEADPLAY SE FPV headset is full of features that every FPV enthusiast will enjoy.
This headset was designed from the ground up with the FPV pilot in mind, with quality, performance, and comfort at the forefront. It gently rests on the forehead / cheeks spreading the weight out evenly, in contrast to many video goggles which rest on the bridge of the nose instead.
Three-point strap securely holds HEADPLAY SE in place while at the same time blocking light coming in from the outside. The result is a cinematic experience that is sure to impress you.
It is a great choice for FPV pilots who failed to find a pair of traditional FPV goggles that meet their interpupillary distance ( IPD ) since each eye does have to look through separate optics - HEADPLAY SE presents the image on a 7 inch large screen.

Main Features:
15ms low latency video
Even during active DVR recording
No occurrence of blue or black screen

HDMI-in for HD FPV
Smart design prevents cable from snapping if pulled by accident
Plug-and-play with HD FPV links

Patented ergonomic design
Light weight and superior comfort from materials, fit and finish
Classic HEADPLAY design spreading weight evenly on forehead and cheeks
Three-point adjustable strap with silicone anti-slip belt
Rubber texture resists scratches and remains new for a long time

HEADPLAY F220mm lens
For a cinematic immersive feeling

Built-in RHO lens
It offers a much more narrow field of view for fast FPV racing

5.8GHz receiver with auto channel scanning
Designed by Hawkeye
More sensitive than the previous receiver
40 channels, including RaceBand channels
LED indicator for band and channel
AV-in for connecting to FPV base station

DVR add-on
Good performance - no image cropping or black screen
Recording analog video ( AVI format ) to a micro SD card
Video recording resolution: VGA ( 640 x 480 ), D1 ( 720 x 480 ), HD ( 1280 x 480 )
Plug-and-play, wiring harness is included with SE

Simple and smart battery holder
For standard 2 - 4S LiPo with XT60 connector ( not included )
OSD voltage display with low battery warning
Voltage display can be moved to any corner of the screen or turned off

Click here to download the quick start guide.
Specification
General

Brand: Headplay
FPV Equipments: FPV Goggles
Functions: HDMI,Video

FPV Goggles

Resolution: 1280 x 600
Screen size: 7 inches
TV System: NTSC / PAL Switchable

Dimension and Weight

Product weight: 0.4250 kg
Package weight: 1.1000 kg
Product size (L x W x H): 22.50 x 20.50 x 13.50 cm / 8.86 x 8.07 x 5.31 inches
Package size (L x W x H): 21.00 x 21.50 x 26.50 cm / 8.27 x 8.46 x 10.43 inches

Package Contents

Package Contents: 1 x Pair of FPV Goggles, 1 x Foam, 1 x DVR, 1 x XT60 Power Hardness / DVR Hardness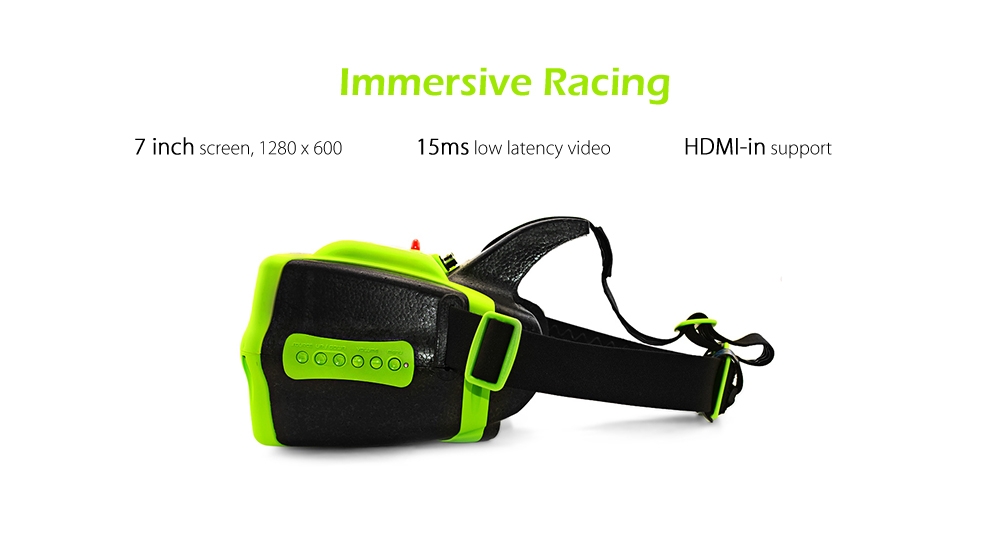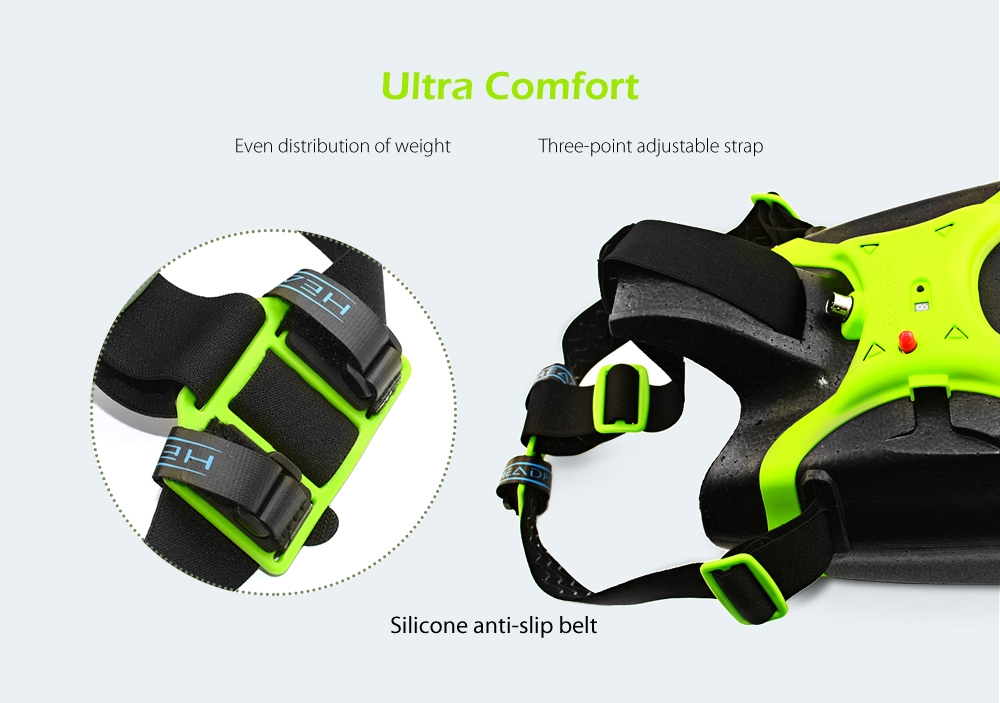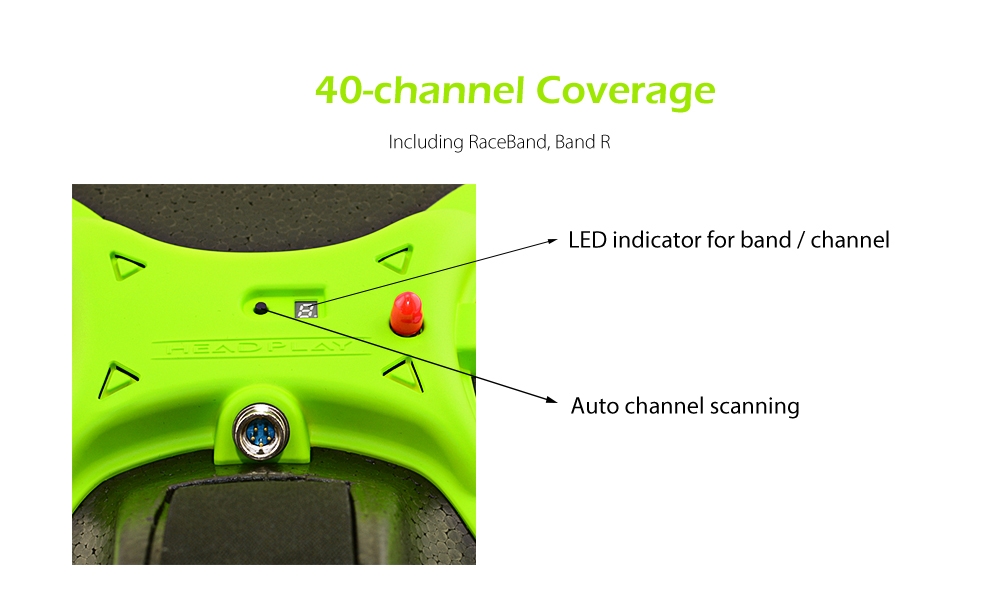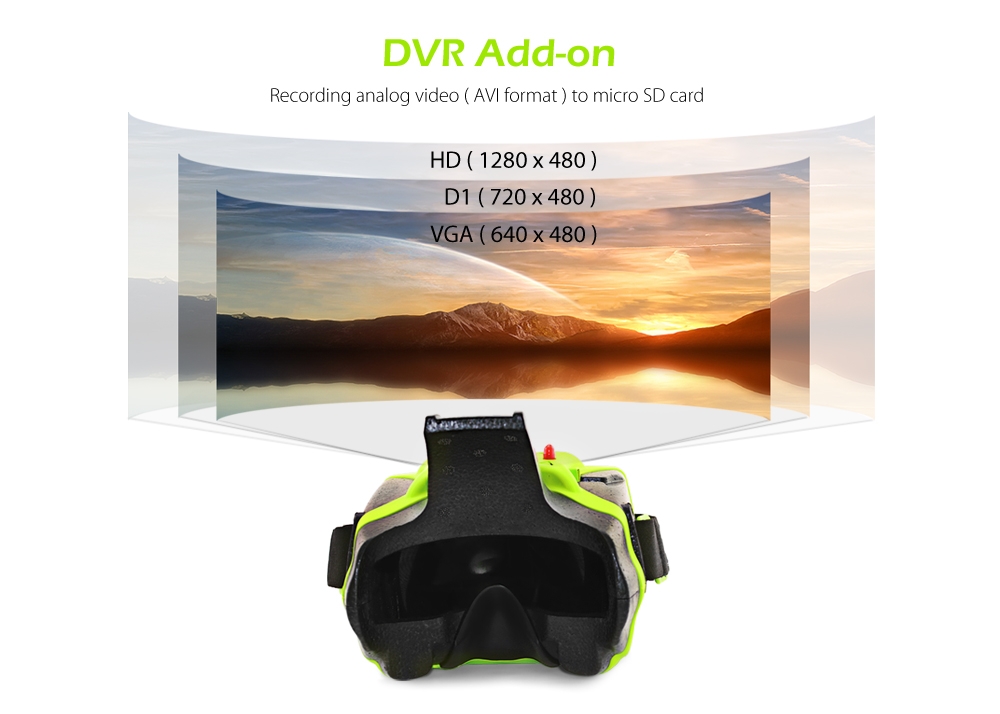 Product Safety Disclaimer:
We do not accept any responsibility or liability for misuse of this or any other product. All our products are extensively tested to comply with rigorous and strict QC standards. For certain products (e.g. toys, knives, etc.), we recommend proper supervision as we cannot be held liable for misuse or accidents.
Note:
Product photography is for illustration only. The product sold may have minor physical differences depending on manufacturer specifications, production batch, etc. Customers should carefully consider this before purchase.
Small Parts Disclaimer:
These toys contain small parts, not for children under 3 years in case of swallowing or choking . We do not accept any responsibility or liability for misuse of this or any other product.