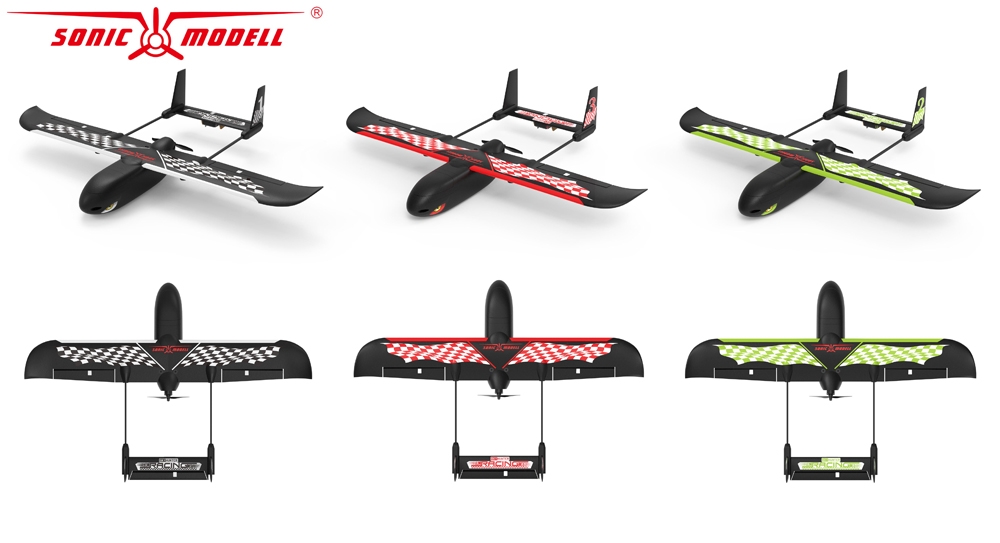 This 787mm Wingspan Skyhunter Racing is a special updated version for racing, also it is the smallest and most portable edition of the legendary Skyhunter FPV airframe series, the twin-boom tail wing design makes it fly super stable and agile, the EPP molded wing and fuselage reinforced by carbon fiber tube and rod is light in weight but solid and strong in structure, the new crash absorption system will save the plane even in a hard crash. You can take it anytime to any place and fly in anywhere because of its compact size and highly integrated power system.
Features:
Crash resistance EPP material, easy to repair even in hard crash.
New Crash Absorption system, main wing will detach automatically in a crash, thus to protect the it from breaking.
Traditional twin-boom tail design makes it fly super stable and agile
Racing style flag decal, with different color and numbers for racing competition.
Designed for FPV Racing, agile and stable flying ability even in small area like park / underground parking garage
Small portable size for easy carry and take to anywhere
Easy to assemble in just few minutes by screw and glue
Multiple camera mount for different FPV / HD camera in the market
Super big room inside fuselage for more FPV gear and big battery
Easy to hand-launch by yourself without any help
Work with the same motor / ESC / prop / camera from racing quads, exchangeable easily
With CG bumps under wings for each finger touch
Specifications:
Brand Name: SONICMODELL
Item Name: Skyhunter Racing
Wingspan: 787mm (30.98'')
Length: 548mm (21.57'')
Wing area: 8.1dm2
Wing load: 59g/dm2(Max.)
Recommanded Part (not included): Flying speed: 30-100+km/h
Motor: 1806-2400KV (not included)
ESC: 30A w/5V 2A BEC (not included)
Servos: 8g x 3pcs (not included)
Prop: 5x4.5(not included)
Recommended Battery: 3-4S 800-1550mAh (not included)
Package Included
1 x KIT Skyhunter Racing with all foam parts / hardware / carbon fiber tube and strips