RunCam Split - FPV and HD in one unit
---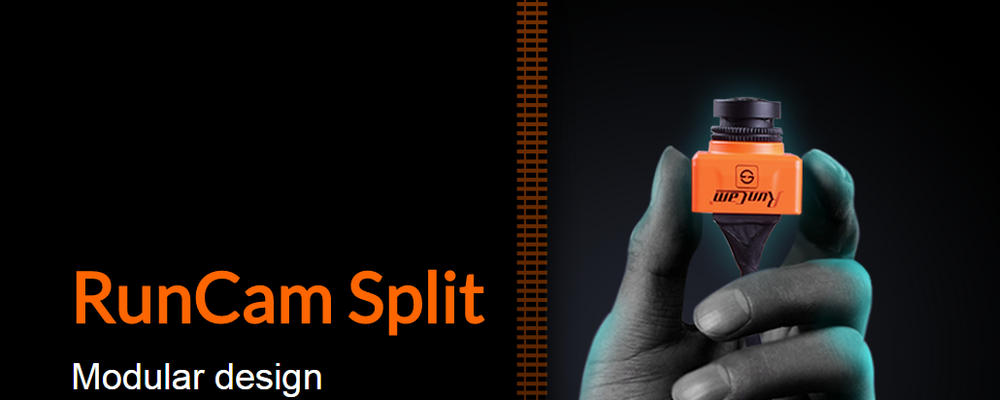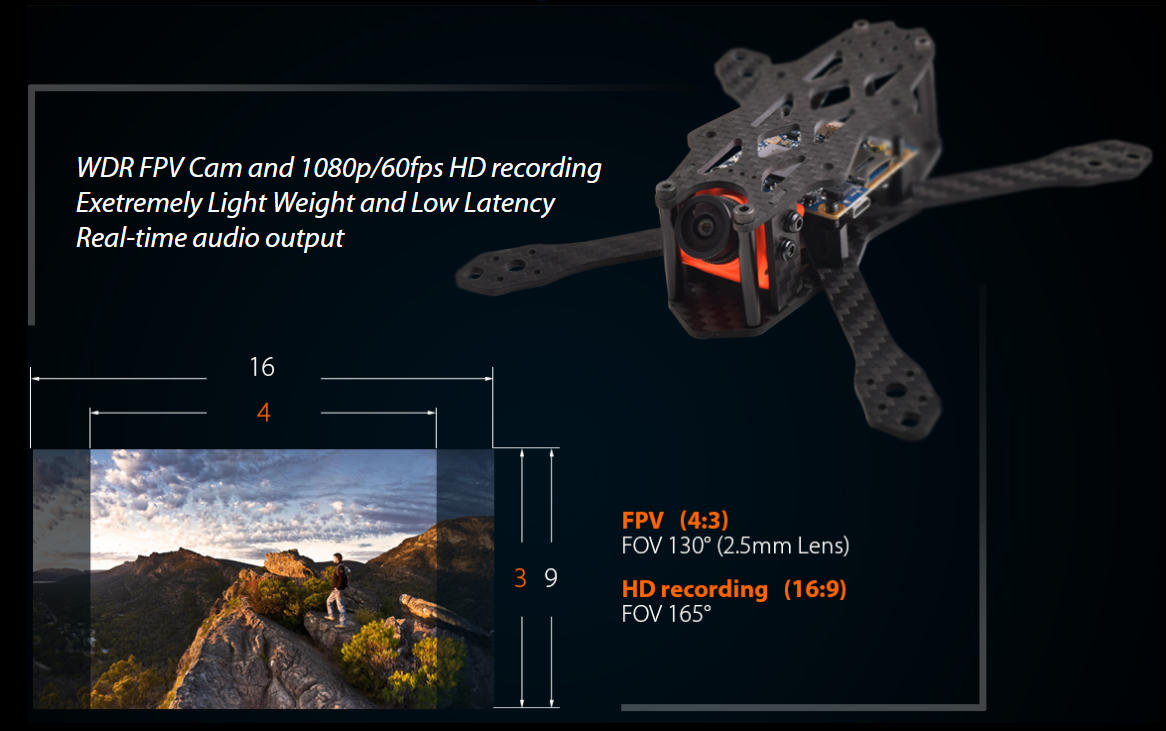 NOW available for preorder for 74.99$ at
Banggood and at Runcam Shop
!
Some time ago, the RunCam 3 HD camera was discontinued due to a patent claim for its similarities to the popular GoPro Session camera (not fair, as polaroid was first).
Not even a month later, RunCam already has its successor, the RunCam Split! With similar performance.
The RunCam Split was rumored as being an FPV cam and HD cam in one but there was no official confirmation on this. Years ago there was a similar product from other companies, but it never was released.
As of today, the rumor is confirmed. The Split is the first FPV cam and HD recording cam in one what available now on the market!
The split is the first of its kind, offering a modular design that includes a 36x38mm board to handle the video recording features.
FPV Camera RunCam Split
The camera itself is 22x20mm, coming in slightly smaller than the RunCam Swift Mini. It looks like they could reduce the size even more due to moving some processing back to the PCB. It provides a 130° FOV with a 2.5mm lens which is standard across most of the newer RunCam FPV cameras. They unfortunately do not list anything about the image sensor, however, we can speculate it would be running a 1/3" SONY Super HAD II CCD, similar to the Swift 2 and Swift mini. If this is the case, there is not much new here and that's honestly a good thing.
HD Recording
Here is where it gets interesting. Using the provided "lens module connector", the camera is connected back to a 36x38mm PCB providing the following features:
165° HD recording at [email protected] / [email protected] / [email protected]
Power loss will save video nicely
Micro USB support
Micro SD Card slot supporting up to 64GB cards
WiFi Module that is removable (it connects to your smart phone!)
Connects to your video transmitter for video and audio signal
The biggest piece of news here is the 165° FOV HD recording at [email protected] The RunCam 3 offered us a 155° FOV HD recording at [email protected] so we should be able to expect similar performance with this all in one camera. RunCam is also advertising the same WDR (Wide Dynamic Range) algorithm included with the split to improve image detail under high contract light conditions. Similar to the RunCam 3, we have mobile phone app support with the removable WiFi module mounted on the PCB.
No news yet on its release date but we will be waiting intently to get our hands on one!
For full release notes, check out the RunCam Shop.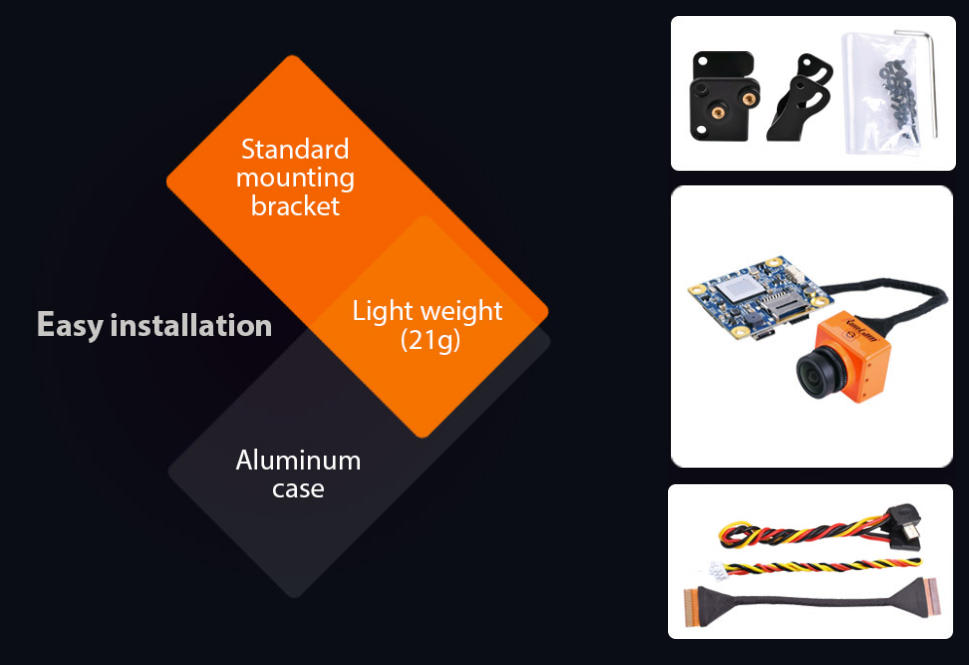 Instruction diagram

Module connection diagram

Replaceable Lens

Unit of length: mm


Parameters
| | |
| --- | --- |
| FOV Angle of Field | FPV FOV 130° / Recording FOV 165° |
| Video Resolution | [email protected] / [email protected] / [email protected] |
| Video Files | MOV |
| Image Resolution | 2 Megapixels |
| TV Output | NTSC / PAL Switchable |
| Real-Time Audio Output | Yes |
| Interface | Micro USB / UART |
| Max Micro SD Card Supported | 64G(need Class 6 or above, recommend Class 10/UHS-I/UHS-II) |
| WiFi Module | Support (Removable) |
| Dimensions | PCB 36*38mm / Lens Module 22*20mm |
| Power Input | DC 5V |
| Working Current | 650 mAh |
| Weight | 21g |
Download Manual
2017-06-08 08:02:39
---
---
Back
---
Add Comment
---
---
---