Topsky F7X FPV Video Goggles - Why are they good?
---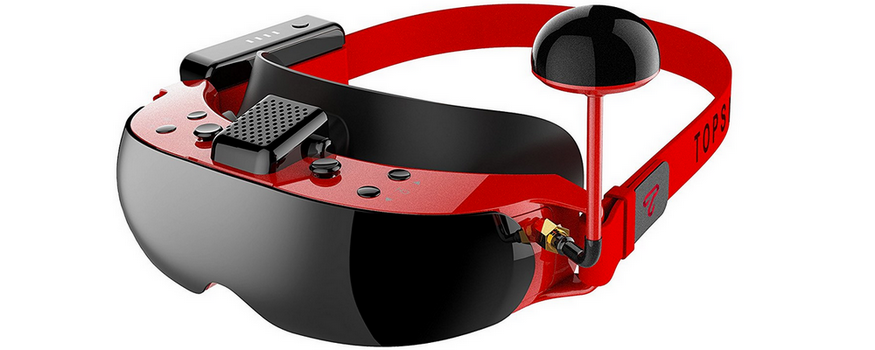 I've looked at a number of Fatshark goggle alternatives over the past months, and for very good reason. A good pair of FPV goggles twinned with good camera can make your FPV drone flying so much more enjoyable.
Today I'm taking a first look at the Topsky F7X FPV Video Goggles, which have all the features you should be looking for, without breaking the bank.
I already ordered set for my self! Can't wait to get them.
The Topsky F7X are available at these links from Banggood and GearBest. As prices vary regularly, check out all three to make sure you get the best price! At this time price was 349$ but you could use your discount coupon, and get them for 300~$ !
That's really a great deal especially when FatSharks still costs so much.. Maybe after this TopSky F7X Fatsharks price will drop!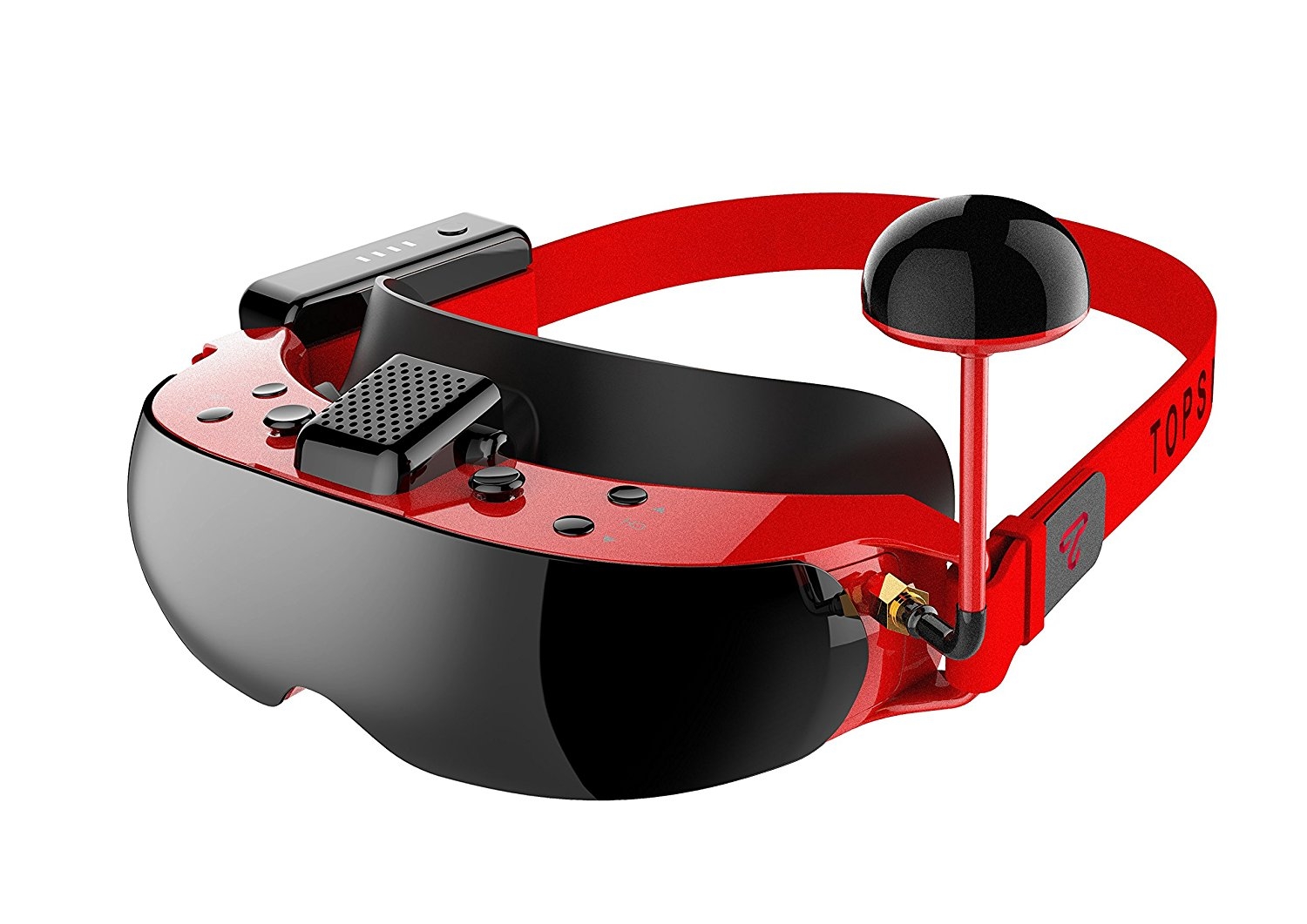 Topsky F7X – Overview & Key Features
The Topsky goggles have an impressive specification for their price point, and include something we are yet to see outside of Fatshark…
Here's what you get:
Screen FOV: 42° an impressively high field of view, which will leave you with an immersive flying experience equivalent to viewing on an 80″ screen.
Screen resolution: 1280 x 720 – real 720P which also supports HDMI input. Finally some goggles with a native resolution for HD FPV feeds and PC simulator practice.
16:9 and 4:3 viewing options
Receiver: modular 40CH 5.8 GHz receiver, allowing you to use Fatshark modules and not forcing you to use what comes with the goggles. This isn't something we have seen from another manufacturer and provides users with a lot more flexibility.
Battery: Supports 7-18V (any 2-4S) via barrel connector
Interpupillary Distance (IPD) adjustment
Built in DVR with micro SD port – record your FPV video
Soft silicone eyecup/faceplate designed to fit your face and stop any external light leaking in.
Fan with switch for control, to keep your vision free of condensation.
Infrared sensor to detect whether the goggles are in use or not. Allows the goggles to automatically switch off when not in use, extending battery life and flying time.
HDMI input
AV input
Auto scan – one key press to tune into the strongest signal
Accepts diopter lenses
Head tracker module bay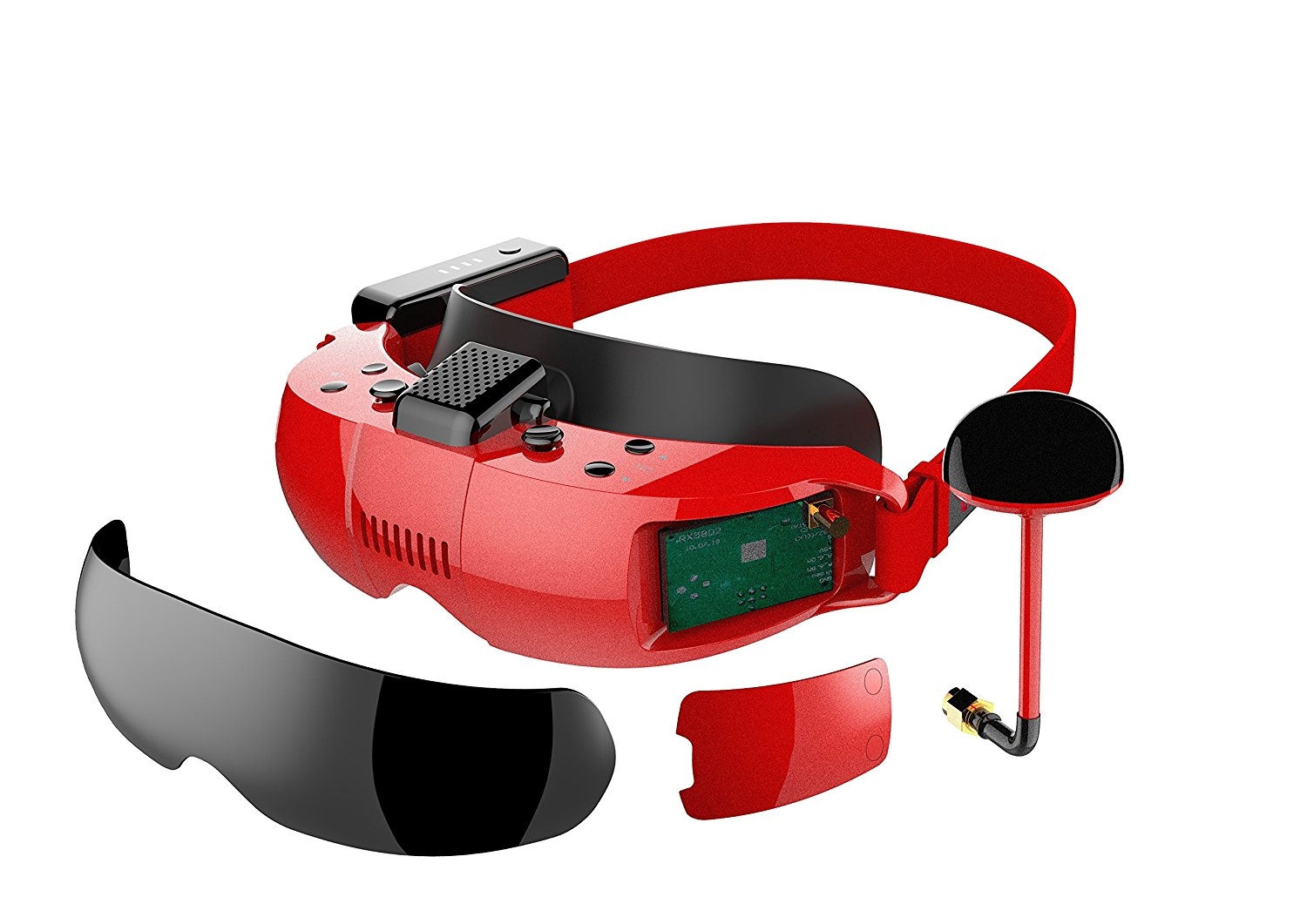 Topsky F7X – First Impressions
The high-end goggle market has been dominated by Fatshark recently, but the Topsky F7X, with all their features offer some serious competition. In a budget set of goggles, features like IPD adjustment and DVR are a bonus, but to compete against Fatshark, Topsky have had to go the extra mile. As the primary purpose of goggles is to view your FPV feed, the most crucial feature of any goggles has got to be the display. We're not let down in this aspect, with a great field of view and 720P resolution. At this field of view, the image will appear large in front of your eyes, but not so large that it is stretched/blurred (as is the case in many Fatshark goggles). Having a large field of view also means that you can make the most of the image resolution and can pick out finer details in your video feed. Whether this is spotting tree branches earlier or just enjoying the more immersive experience, these goggles tick the right boxes when it comes to getting the basics right.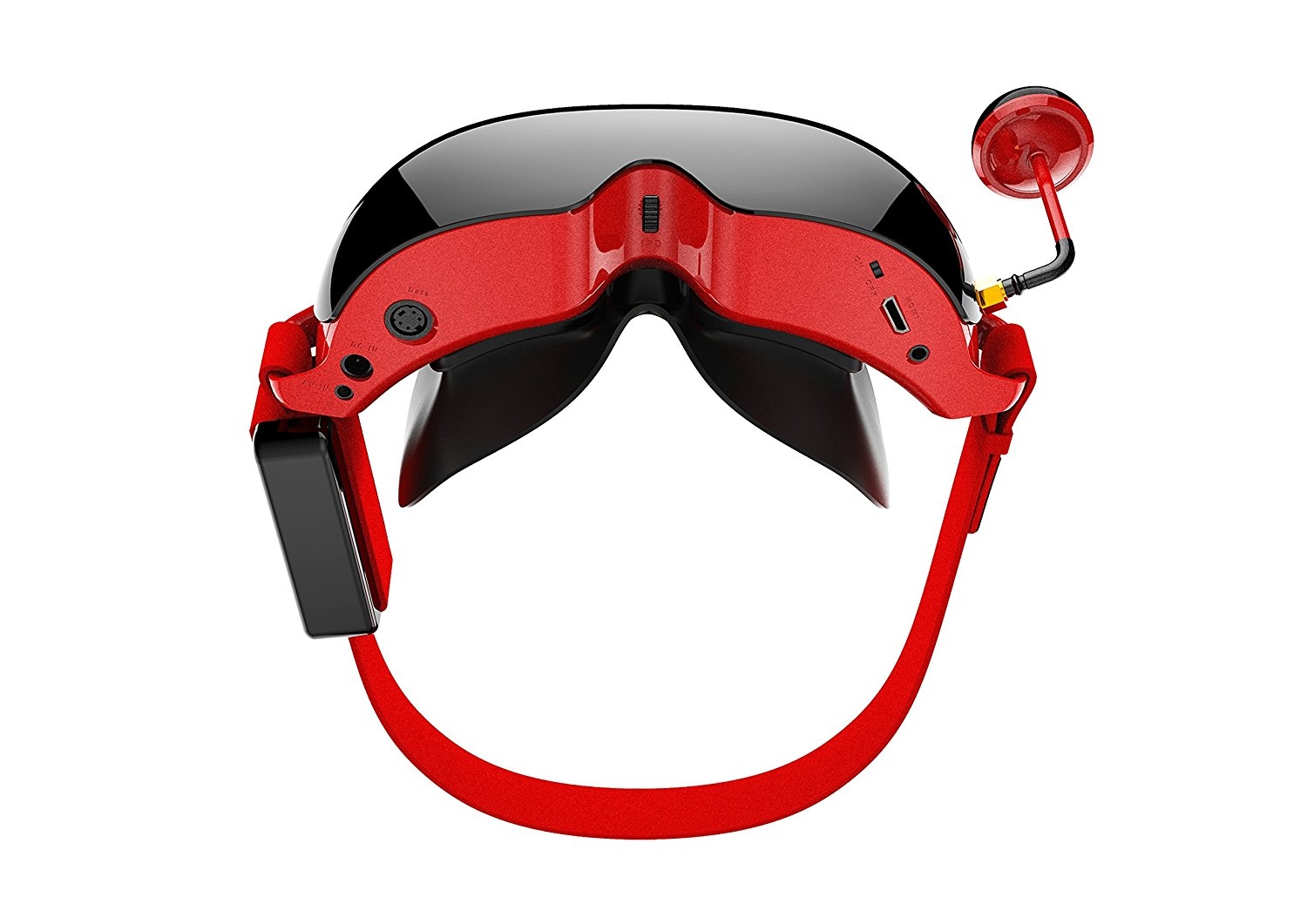 Topsky F7X – Cons
Not as established as Fatshark, but this is reflected in the price.
Silicone (rather than foam) face plate could end up sweaty, particularly in summer, but will help to block out light.

Topsky F7X – Pros
HDMI input means these goggles are ready for the latest HD FPV systems and have screens with a resolution to match
The modular receiver bay means you benefit from being able to use any Fatshark modules
Suitable for people who wear glasses with additional diopter lenses
Flexibility to use different batteries, not just 2S goggle packs
Built in DVR with playback
Very low price for the specification
Auto on/off will save a lot of battery without being over complicated.
Topsky F7X – Verdict
For the fantastic price (and even if you ignore it!) the F7Xs are very hard to beat and seem to blow Fatshark out of the water. Given that they are significantly cheaper and have a higher specification, if you are looking for your next goggle upgrade, these are worth seriously considering. Time will tell whether Topsky can keep up with demand, as I expect these goggles to sell out quickly! You can get Topsky F7X now from Banggood and GearBest.
2017-10-03 19:00:01
---
---
Back
---
Add Comment
---
---
---